L&D programs are failing employees. Projects have a greater chance of failing than succeeding. Here is a few thoughts that have caught our attention this week.
T-R-A
T = Theory, A = Action, R = Reflection
Building professional skills through corporate training programs is not working. Only 12% of employees apply new skills learned in L&D programs to their jobs. The problem seems to be the disconnect between what programs L&D teams develop and the actual problems being faced by employees.
The TRA model appears to be a practical solution. We first need to find a problem/opportunity we are facing and then we learn the theory to help us solve it. But more importantly, we take action and apply what we learnt. We learn by doing, but schedule time for reflection – otherwise known as Hansai – self-reflection. It is the closed-loop feedback cycle that is so important that makes learning valuable and applicable.
Where projects fail
Over the last few weeks, we have been training teams from Aramex and one of the discussion points was around why projects fail.
Here are a few recurring themes we think are worthwhile remembering:
Lack of a clear goal and criteria that clearly explain what "success" would look like
Scope creep and scope changes
No clear engagement or support from more senior managers
Poor team engagement
Jumping to solutions
Join our GB Masterclass to learn how to deliver outstanding business improvement projects (here).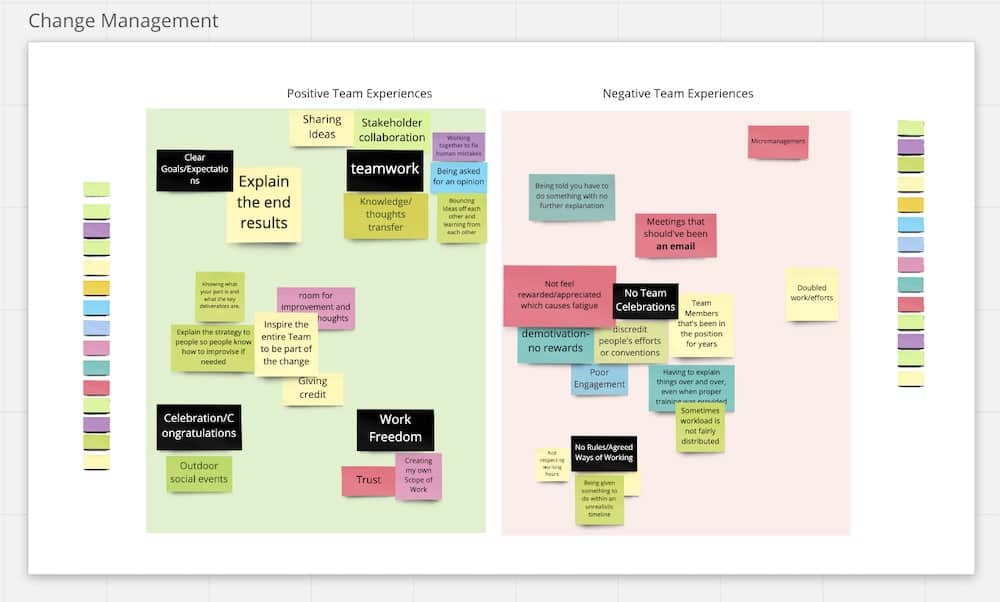 Taken from a recent Masterclass Session | Join our GB Masterclass to learn more
Not every problem needs a hammer
There is not a one-tool-fits-all when it comes to problem-solving and we have seen many organisations try to apply DMAIC (learn more) to every problem they face. The reality is that depending on the size, complexity, maturity of the organisation and the availability of resources should influence the type of approach taken.
Workplace Organisation – If you are suffering from inconsistency, start by looking at your workspace and apply the 5S (learn more) approach.
3C's (Concern, Cause, Countermeasure) – For daily issues raised during the daily morning huddles (learn more) or from issues captured on a daily basis, use the 3C's to quickly identify quick solutions and build the continuous improvement culture.
A3 Problem-Solving – For more complex projects that require time (2 to 6 months) we always recommend the A3 approach that comes from Toyota. It's brilliant for
Sharp thinking as you need to be able to capture clearly the problem and solution on a single sheet of paper.
Engagement and awareness as the A3 can be placed strategically around the work so that everyone knows what is being worked on and why.
DMAIC – The DMAIC (learn more) problem-solving is perhaps the most robust approach for large projects. Each phase (Define, Measure, Analyse, Improve, Control) helps structure the project into clear milestones ensuring quality work at every step. The drawback is that it is often in PPT format, so consider using the A3 to summarise the project.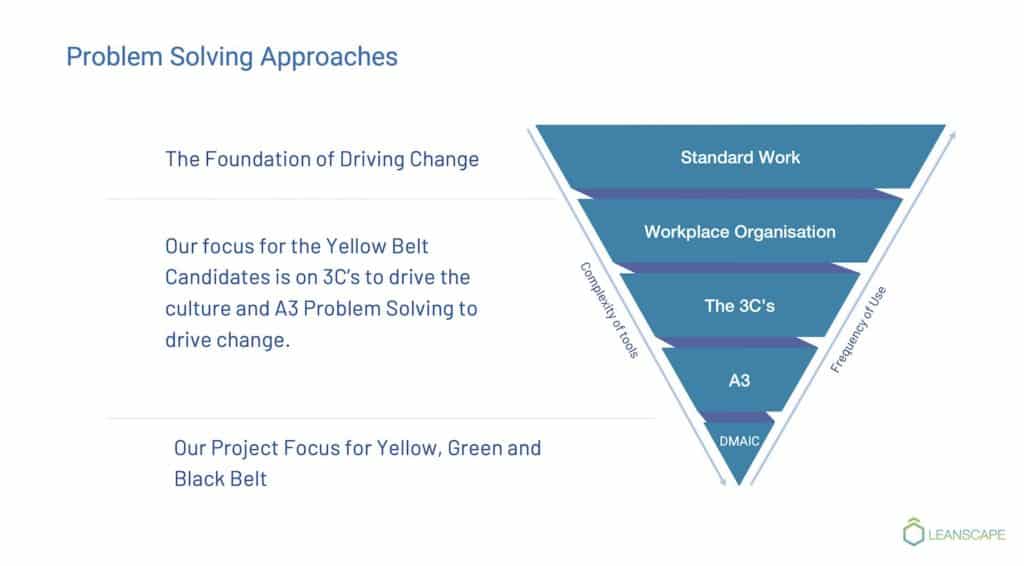 Short Lean Introduction Course
I am sure that a lot of you have already taken our free Fundamentals of Lean course and what we are finding is that more and more both corporate companies, NGOs and Small and Medium-Sized Businesses are using the course to onboard new colleagues and train existing colleagues. It is great for learning about Lean, cycle times and how to drive change.
One company, in particular, is Novel Energy (https://novelenergy.biz) which so far has had over 100 of its staff go through the course. If you would like to know more about getting your teams set up on the free course or even a dedicated L&D platform for your organisation, get in touch.
Finding people who are "curious" remains a key requirement we all need to look for when building teams to support improvement activities. We will all face individuals who are simply not willing to question what they do.
Make sure if you come across these kinds of colleagues they are not on your project teams, But also remember, that while some colleagues object to change, some people just follow what you ask them to do. So they can be useful when it comes to piloting and adopting new ways of working.
Anyway, have a wonderful weekend …
Reagan
PS – Don't forget we are offering free trials to most of our courses, so feel free to test them all before choosing the one that is right for you.