Problem-solving is one of the most important skills that you can possess in your professional and personal life. It is a skill that is used every day, in every situation. Whether you are trying to figure out how to improve your productivity at work, or how to fix a problem with your car, problem-solving is key and its a must have in the workplace.
In this article, we will look at why problem-solving is such an important skill, and discuss some tips for improving your ability to solve problems!
So what do we mean by a problem?
A problem is anything that is preventing you from reaching your goal. It can be a specific issue that you need to solve, or it can be a more general roadblock that is standing in your way. Problem-solving is the process of figuring out how to overcome these obstacles and reach your goal.
In Lean Thinking, we always talk about The Gap: The gap between the desired outcome and the actual result. If you do not understand what this gap is, then how do you know you really have a problem? Or do you know what the problem really is? We will come back to that later on.
And how do we know when we have solved the problem?
The goal of problem-solving is to overcome any obstacles that are preventing you from reaching your goals. Once these obstacles have been removed, you have solved the problem!
And once again, in Lean Thinking, we know we have solved the problem when we have close the gap: When the actual outcome matches the desired outcome.
Introduction to problem-solving skills
Problem-solving skills are essential in order to be successful in any field. But there a whole range of both approaches to problem solving and tools you can use to help solve problems. So how do you know which one is the best for the problem you are facing? And how can you improve your problem-solving skills?
In this article, we will discuss:
– The different types of problem-solving skills
– Tips for improving your problem-solving skills
What are the different types of problem-solving skills?
There are four main types of business-focused problem-solving skills: analytical, creative, practical and theoretical. Let's take a closer look at each one:
Analytical problem-solving skills involve using logic and reasoning to identify the best solution to a problem. This type of skill is often used in mathematics and science but it's used heavily in business when you can use data to analyse business results and deep-dive business processes.
Creative problem-solving skills involve coming up with new and innovative solutions to problems. With the rate of change businesses are experiencing, creative tools are becoming more and more important as new services and products are continually being developed and built. Being familiar with Lean Startup, Design Thinking, and Agile approaches can really help expand your skills.
Practical problem-solving skills involve using your hands and practical experience to solve problems. This type of skill is critical to empowering, and engaging employees at all levels of the organisation. It leads to a culture where we are solving problems daily leading to continuous improvement.
Theoretical problem-solving skills involve using your knowledge and understanding of the world to identify the best solution to a problem. This type of skill is often used in philosophy and research and is more suitable for developing brand new solutions, products and services that are game-changers. However, you will need the other three to make any idea a reality.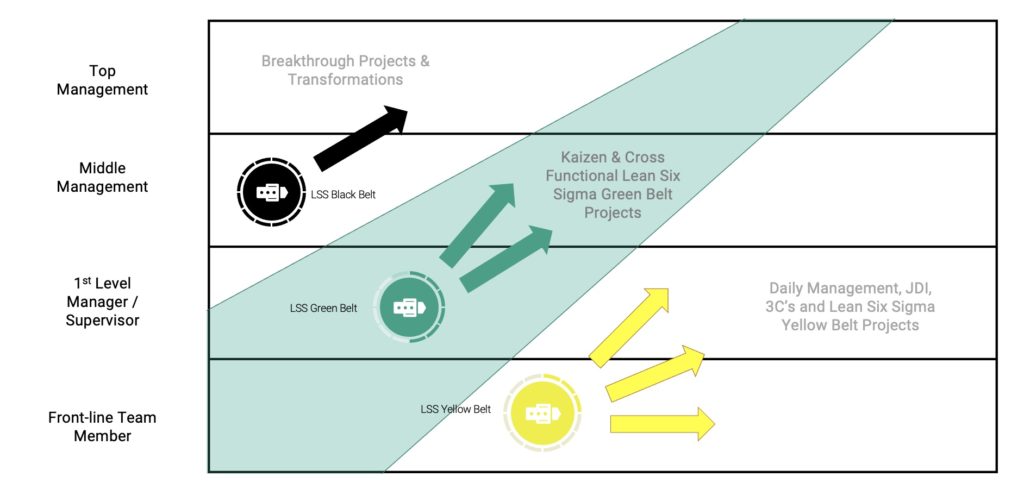 How to solve problems?
While we are all familiar with some of the tools we can use to solve problems, very few people understand the actual end to end process to solve problems. The tools and methodologies we teach our candidates to solve problems are:
Just Do It – Here the solution is so obvious, we do not need any tools or techniques, we just get it done. These are often called Quick Wins.
3C's – This tool can be used daily to capture things as they go wrong and solutions found quickly. The 3C's correspond to capturing the Cause, Concern and Countermeasure (what we are going to do to fix the issue)
Kaizen – This is a Lean problem-solving tool that helps teams rapidly address issues that are causing issues to overall performance. It is focused on a 2 to 5 day Kaizen session to clearly identify the problem and come up with and test solutions. The problems being faced here are quite complex.
A3 Problem Solving – The A3 Problem Solving tool was designed by Toyota to capture the entire problem-solving approach on an A3 sheet of paper. It has clear stages from defining the problem, setting goals, identifying the root causes, building countermeasures, measuring the impact and ensuring sustainable solutions. In our opinion, this is the best problem-solving approach you can learn.
DMAIC – The DMAIC (Define, Measure, Analyse, Improve, Control) is a world standard approach for problem-solving and it is suitable for medium to extremely large business improvement projects. It provides a step by step methodology from moving from how to define a problem through to controlling the solution long term. This tool, combined with the A3 Problem Solving approach is critical to all our Lean training courses.

What are the main solving problems techniques?
There are a variety of problem-solving techniques that can be used to help you overcome any obstacle. In business, we often use analytical, creative, practical and theoretical problem-solving skills. But which one is the best for the problem you are facing?
Here is a list of some of the most common problem-solving techniques:
– 5 Whys
– Scatter Plot
These tools are fundamental for understanding the root cause of what is happening. They fit naturally into the Problem-Solving approaches mentioned above, and when you are using A3 Problem-Solving templates or a DMAIC project, you will find you often use many of these tools.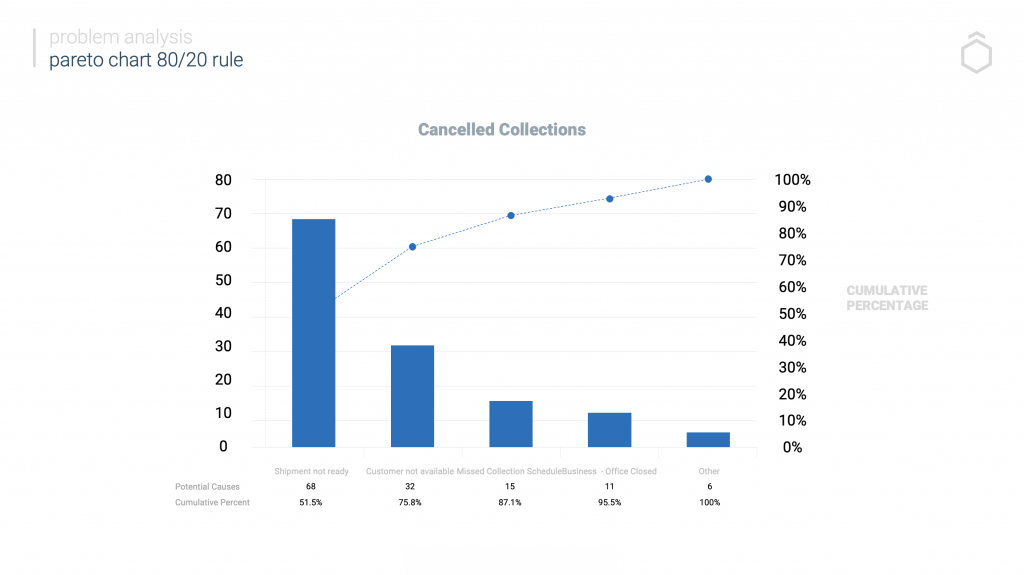 Synonym for problem-solving
The term "problem solving" is often used synonymously with "critical thinking." Both involve the ability to analyze a situation, identify a problem, and come up with an optimal solution. However, critical thinking is more than just problem-solving. It also involves the ability to reflect on one's own thinking process and make adjustments as necessary.
When it comes to problem-solving, there is no one-size-fits-all approach. The best way to solve a problem depends on the situation you're in and the resources you have available. However, there are some general principles that can help you solve problems more effectively:
Why problem-solving is important
We all know that we need to be able to solve problems in order to be successful. But what is problem-solving and why is it so important?
Problem-solving is the ability to identify and understand a problem, find a solution and take action. It is a skill that is used in every aspect of our lives, from personal relationships to professional careers. Some of the benefits of being able to solve problems effectively are increased creativity, productivity, communication and innovation.
Learning to problem-solve is critical to your career development and Lean Six Sigma is focused on teaching the critical analytical skills to become experts at solving business problems.
So … Is Problem Solving a Skill?
Problem-solving skills are essential in any profession. It is important to be able to identify and solve problems quickly and efficiently. However, many people believe that problem solving skills are something you are born with, and cannot be developed. Is this true? Can problem solving skills be improved through practice and training?
In this article, we have explored that there exist different approaches for different problems and different tools for different problems. We have discussed the different methods that can be used to improve problem solving skills, and by joining one of our lean six sigma courses, we will provide examples of how these methods can be applied in a professional setting. So, is problem solving a skill that can be developed? The answer is yes – and we will show you how!